| | |
| --- | --- |
| Posted by jameshillgoats on February 28, 2015 at 12:30 PM | |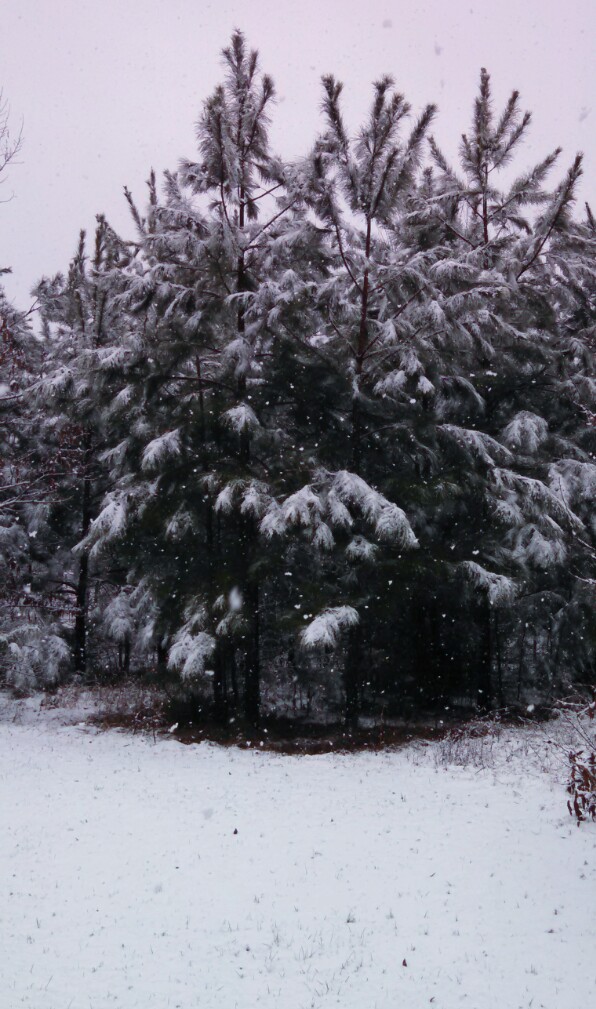 Where would YOU say this picture was taken?  Michigan? Canada?  How about central Louisiana in the heart of the deep south?  This was the scene from our front porch during the artic blast last week! Of course, the schools were closed four days of the week (as was most everything else in our area). Colt enjoyed the unexpected vacation from his studies, but the rest of us were less than pleased with the weather--people and animals alike.
But this is Louisiana after all, so the high temperature for today is expected to be in the 60's with rain forecast to start tonight and continue for four days.  So our muddy snow run-off mess will be messier, with the creeks flooding in low areas.
If you live in Louisiana, you come to expect crazy swings in weather trends, and learn to take it in stride.  We took advantage of our one nice day to spread sand in the chicken coops, and Muffin has been moved to one of our indoor pens and is on kidding watch.  She is due TODAY, and her udder is filled and ligaments softened.  Fingers crossed that she'll kid before I go back to work.  I hate to miss our goat births!