| | |
| --- | --- |
| Posted by jameshillgoats on September 8, 2013 at 11:55 AM | |
We were out early this morning, putting the finishing touches on the additions to our chicken housing.  Trying to beat the heat and finish up by noon.  Hubby started with making the gate for the new 8' x 8' run.  Maybe I pushed him out the door a little TOO early...he looks as if he could stand another cup of coffee: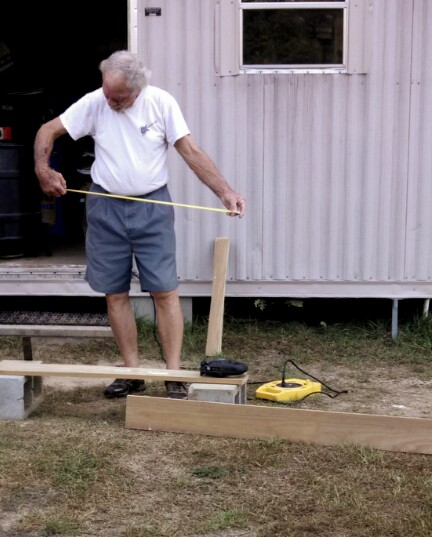 All in all, I think we have been making good progress.  I am particularly happy with the larger free range area.  It gives the chickens a place to scratch and peck during the day, while seeking the safety of their runs and coops at night.  The structure is mostly complete, and I'll landscape with chicken friendly plants next week: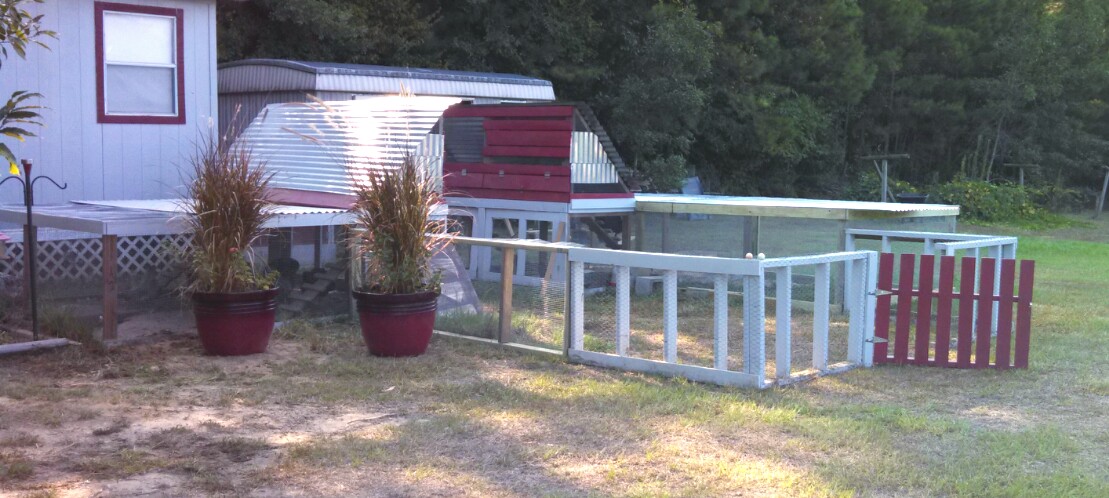 I think the chickens are impressed, too.  One of our Ameraucanas laid this for us while we were busy cutting and sawing: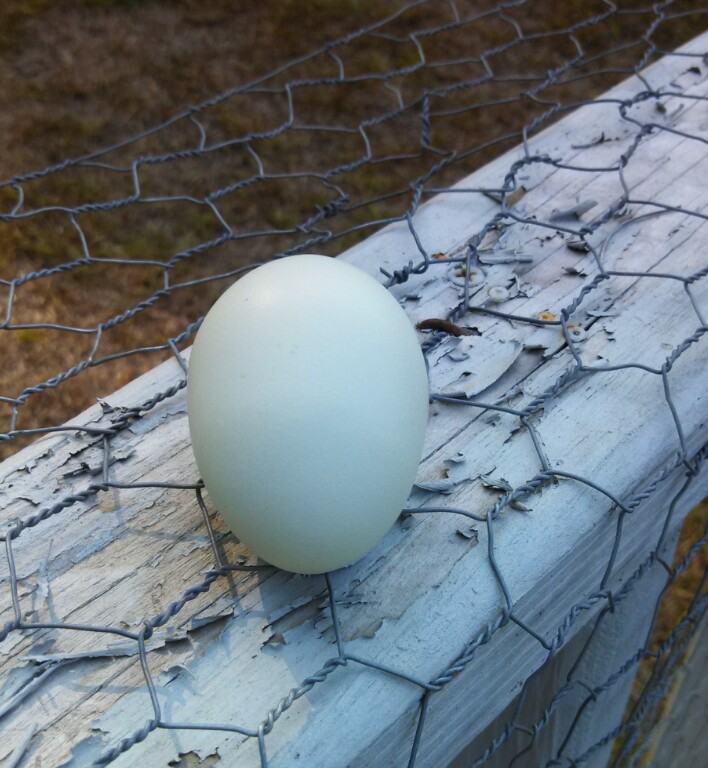 So far, it's been a pretty good day!