| | |
| --- | --- |
| Posted by jameshillgoats on November 10, 2013 at 8:55 PM | |
Well, my Polish chicks are growing.  The only thing is, their crests seem to be growing faster than their bodies!  Check out these hair dos!!!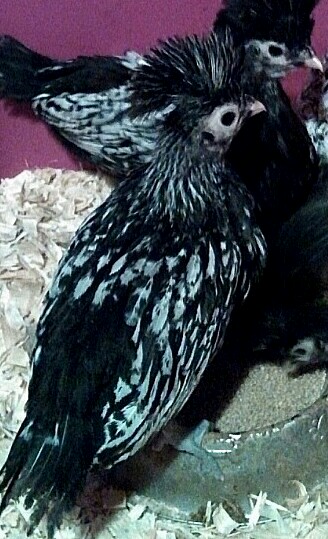 Aren't they great?  We now have the chicks divided up into three separate tubs, and they are already getting really crowded.  However, my mom and I want to keep them inside another week.  They aren't completely feathered out, and we are supposed to have some low temperatures into the twenties this week.  You can still see some fluffy chick down on the buffs in this pic.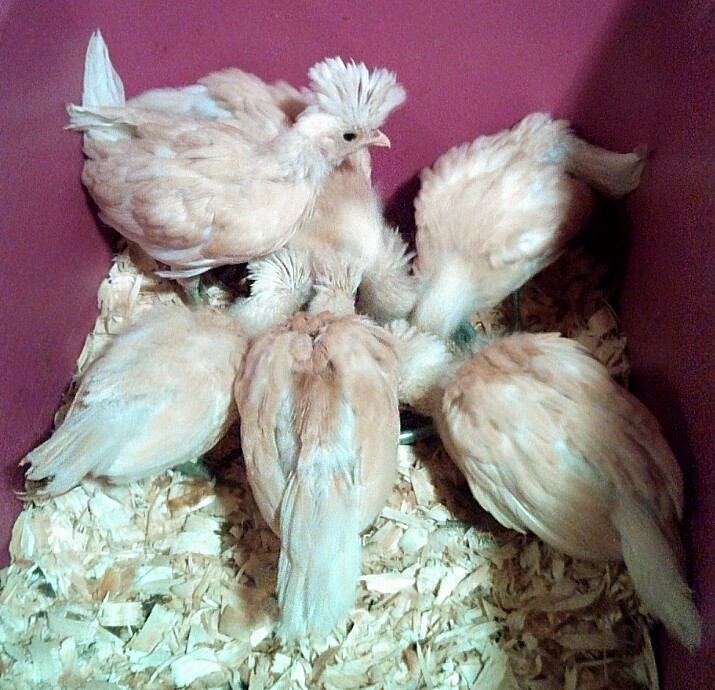 Since they are still indoors and are now a couple of weeks old, the chicks no longer need supplemental heat.  But of course, we will supply a night time heat source by means of a red floodlight when we do move them to their outdoor coop. All the coop preparations are complete, we are just waiting for the weather to cooperate.
For now, I am enjoying having them nearby and watching them grow and develop their own quirky personalities. This is a bit of a broad generalization, but the buff-laced seem the least "panic" prone so far.  The silver-laced freak out over the least noise or movement, and the gold-laced are middle-of-the-road types.  One little gold-laced roo is particularly inquisitive, and hops up to sit on the rim of the tub and watch the household activity.  I'm going to miss their (constant) cheeping when they move to the outdoor coop.  Well...maybe not so much!