| | |
| --- | --- |
| Posted by jameshillgoats on October 24, 2013 at 10:05 PM | |
The chicks are growing as fast as weeds! We can already tell the males from the females.  When polish chicks are a few days old,the pullets have a crest that looks like a fluffy cottonball.  The roo's crests look like mohawks!  With a little help from the folks on the Polish Chicken Fanciers facebook page, we estimate abot that we have half male and half female. Thank you for your help, fellow Polish lovers!  In this picture of two buff-laced chicks, the female is on the left.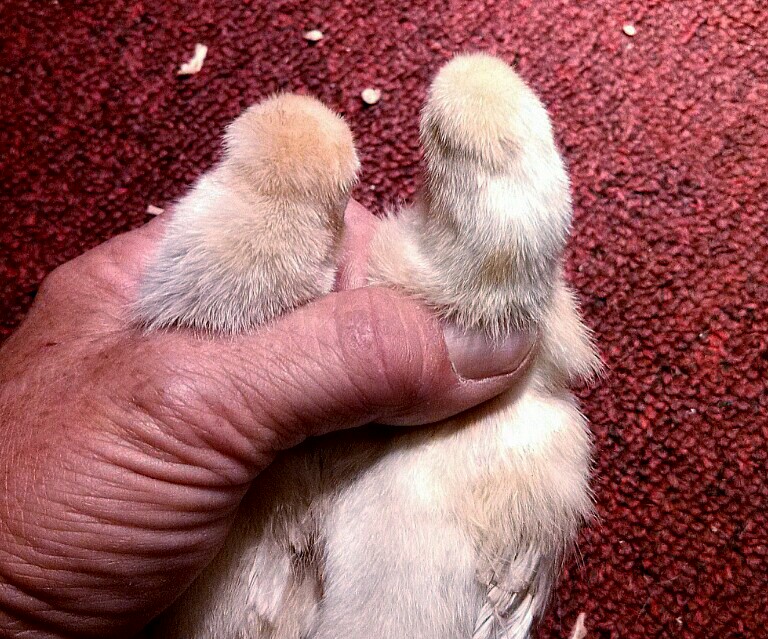 Even among the specific varieties, our chicks vary significantly in pattern, and in depth and tint of color. Each one is unique in regard to both feather and personality!   Just look at the contrast in these two silver-laced chicks: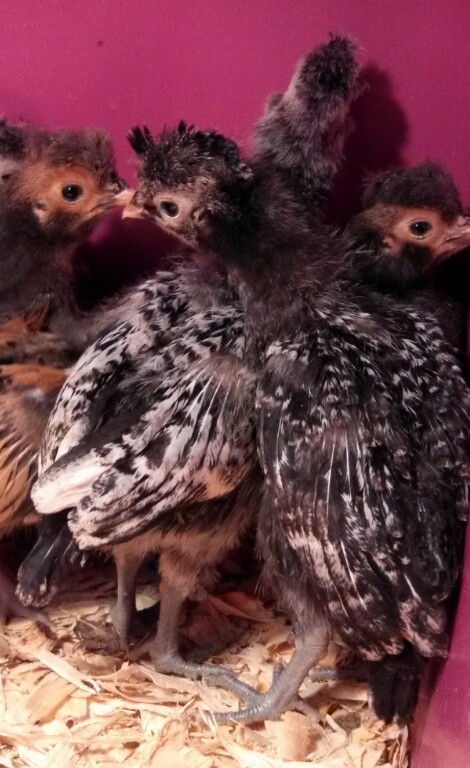 I can hardly wait to see how their plummage will develop as they feather out completely.  The quality of feather color and pattern will have a big impact on which chicks I decide to keep as breeding pairs and trios.