| | |
| --- | --- |
| Posted by jameshillgoats on October 15, 2013 at 10:50 AM | |
With fall comes pumpkins, bonfires and scarecrows...but at James Hill the fall also brings breeding time for our Nigerian Dwarf goats.  In looking ahead to next year's kidding season, we take a critical look at the "keepers" from this year's kids.  Confirmation, mother's milk production and personality are our top three scoring criteria.  And beautiful color or flashy pattern is always a plus!
Jame Hill Please Don't Squeeze is a rich, chocolate colored doeling that will be staying on our farm.  She is a well rounded girl with nice shoulders and good spring of rib, as well as a friendly (even clownish!) personality.  I would have liked for her dam to have shown a bit more production, but she did well for a first freshener with tripletts.  "Squeegy"s" sire comes from excellent milking lines, so she has real potential.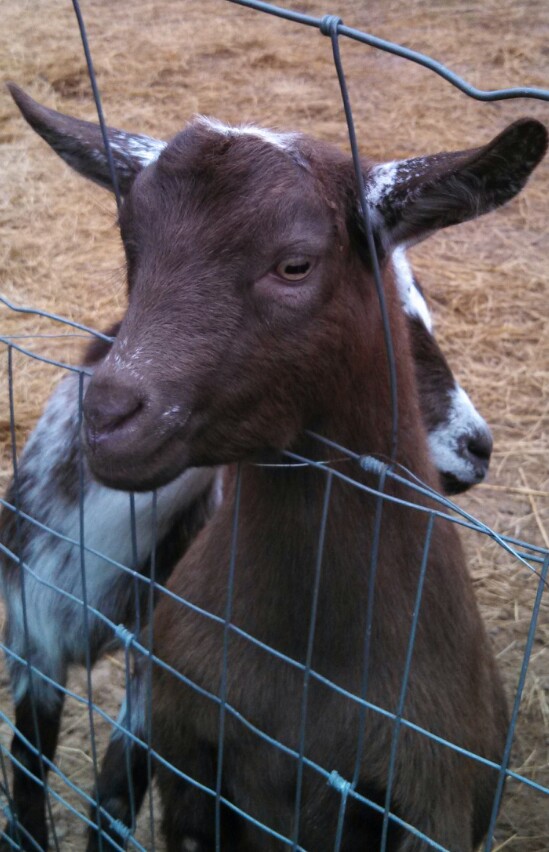 James Hill Gardenia (facing the camera) will be retained in our herd.  She is a flashy doeling with a good bit of white patterning.  Her very sound confirmation and sweetheart personality make her a solid choice to add to our breeding program.  And her dam is a consistent, easy milker...another plus.  And look at that dainty little face!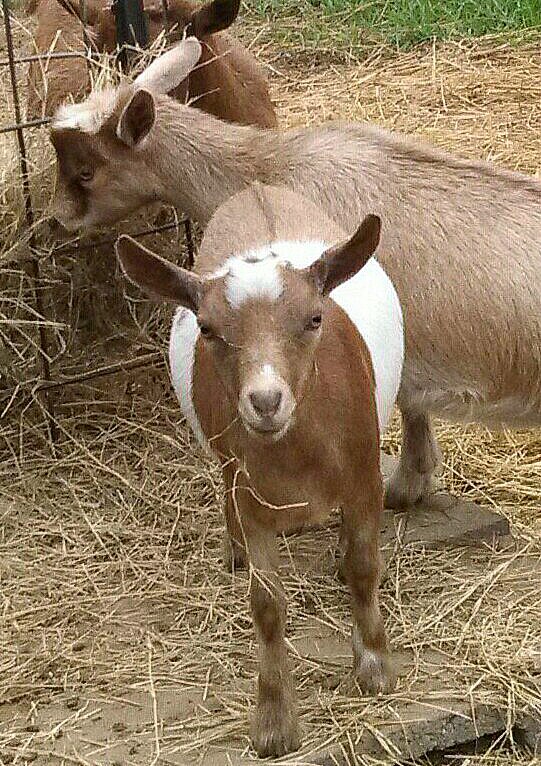 James Hill Ima Princess (shown above in background) was produced by one of my best milkers with a beautiful udder with strong attachments.  This blonde doeling also has strong confirmation.  She can be a little shy and slow to warm to strangers, but will ease on up for her share of petting once she gets to know you.  
I must have been thinking aloud about our planned pairings and the upcoming breeding season.  Our herd sire Whiskey Sour has that sparkle is his eyes, and  just one request:  "Bring on the ladies!"