| | |
| --- | --- |
| Posted by jameshillgoats on May 19, 2013 at 2:20 AM | |
Watched the birds snacking on mulberries while having my morning cup of coffee on the porch ( ignoring the goats loud assertions that they would starve before I finished...they didn't ;)).  Cedar waxwings, several grosbeaks, and a pair of flickers flitting all around the tree looking for the ripest fruit.  
The first daylily of this season opened in our garden today.  I love the color!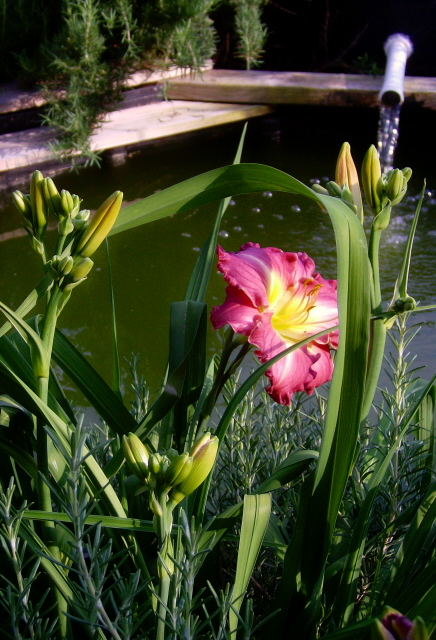 After I finished the morning milking, I potted up the Stevia and Portulaca I purchased last week.  The beautiful weather and all the outdoor activity inspired me to mix up a batch of soap that I have been wanting to try.
I developed this soap recipe specifically with gardeners in mind.  To our basic goat milk soap I added finely ground pumice to scrub away dirt and grime, with dried lemon zest and lemongrass essential oil for a cheerful, refreshing scent.  Tomorrow I will take it out of the mold and cut it...then try to be patient for 4 weeks while it cures!