Many folks ask how we manage our milking process, especially potential dairy goat owners who are considering a doe or two of their own to provide fresh milk.  So here is a brief overview of our system from the goat to the jar.  This system works well for us, and can be easily modified to fit other set-ups.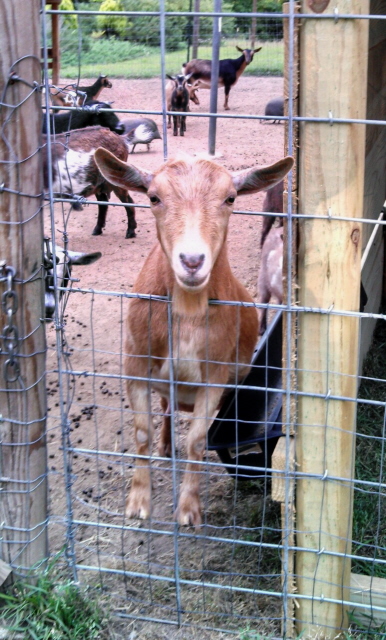 Flower waiting for me at the gait when I come in from work at 6:30am.  Her tripletts stay overnight shut away from mom in our indoor kidding pens.  We plan the length of the separation for 10-11 hours.  (Never more than 12 to prevent overfilling the dam's udder).  This is Flower's second freshening, so she is an old pro at our system.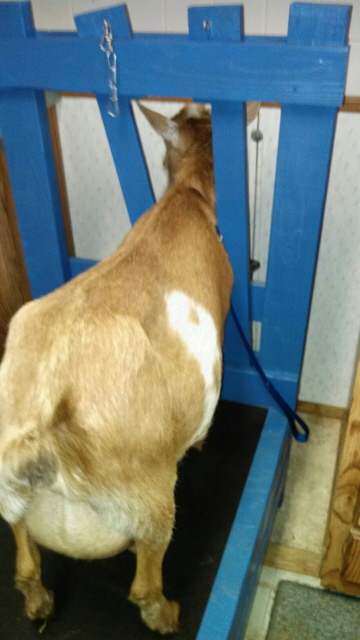 Flower on the milk stand, waiting for breakfast to be served.  She eats while I milk.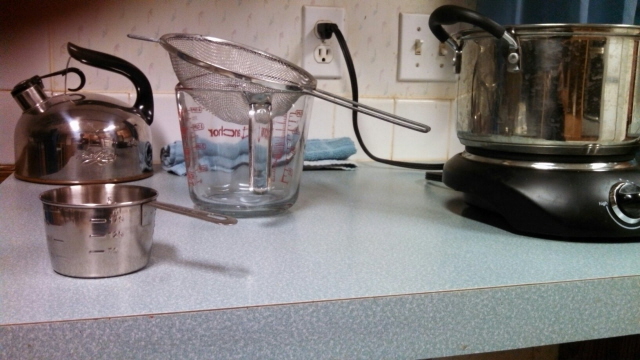 Everything needed to process the milk cleaned with warm soapy water and bleach, sterilized in boiling water, and set out ready to go.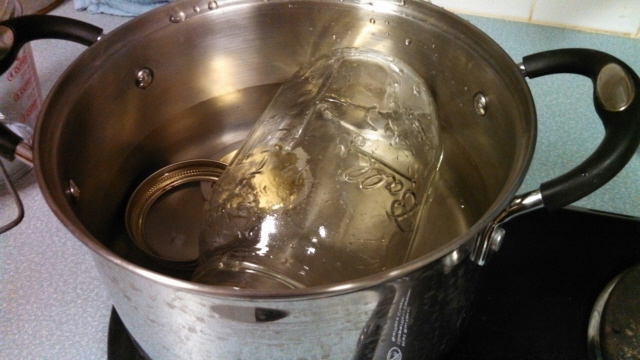 The jar in which the milk will be stored after processing is heated in boiling water just before use to insure cleanliness.  It is taken out and set aside to cool while the milk is being processed.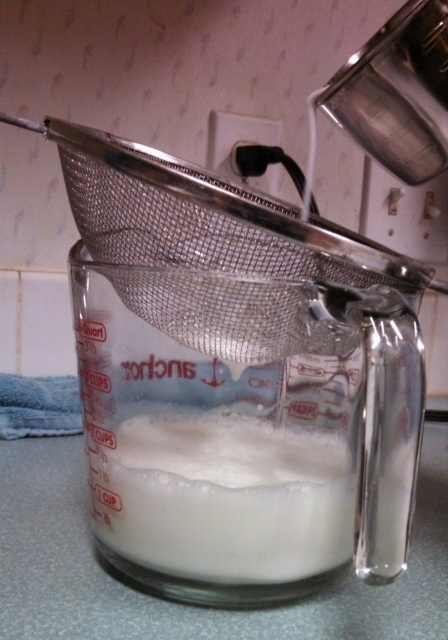 We milk our goats by hand, and use a 1-cup stainless container rather than a milking pail.  This lessens the chance of a hoof unintentionally ending up in the milk!  Immediately on being milked into the cup, the milk is strained through a sieve.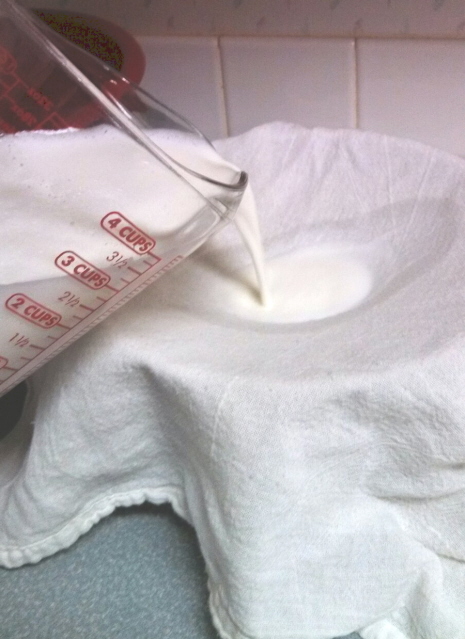 The milk is strained again, this time through cheesecloth.  This removes any hair or trash that may have fallen into it during the milking process.  Stray hairs or other contaminants are unhygienic and will give an off flavor to milk.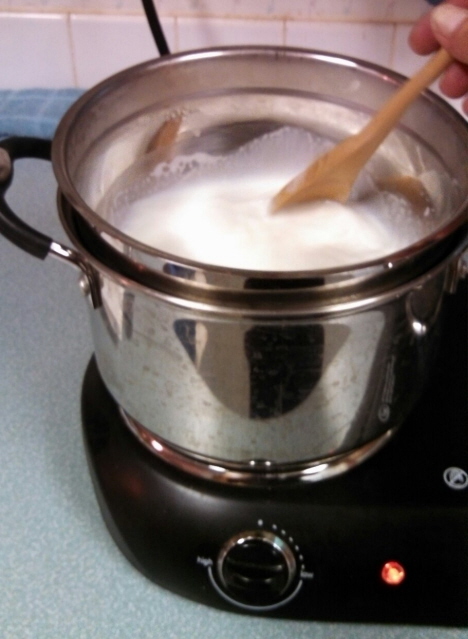 The milk is heated to 165 degrees Farenheit.  We use a double-boiler method to prevent scorching during the heating process.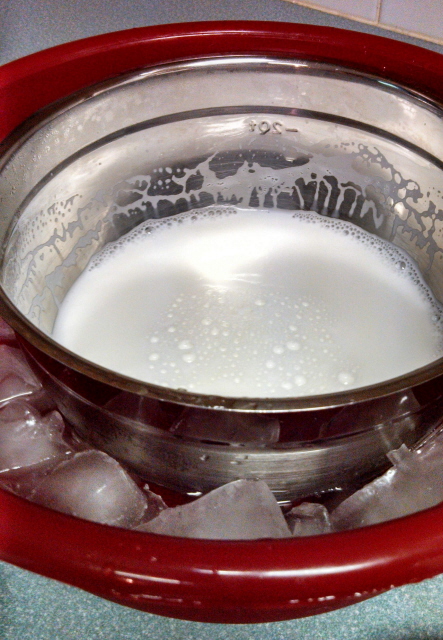 On reaching the adequate temperature, the milk is immediately transfered to an ice bath to rapidly cool to 55 degrees Farenheit.  This helps prevent growth of any remaining germs and preserves the fresh taste of the milk.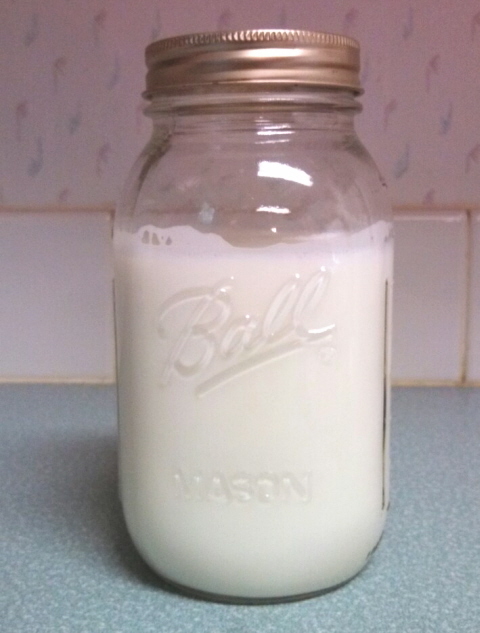 And there you have it!  A quart of fresh, delicious goat milk.  The milk is placed in the refridgerator or freezer for later use.  Flower is put in the kidding pen with her kids during the processing period, then they are all turned out to pasture with the rest of the does and kids for the remainder of the day.  Total time from retrieving Flower at the gate to returning her and her kids to the herd: <30 minutes.