| | |
| --- | --- |
| Posted by jameshillgoats on April 3, 2014 at 11:55 PM | comments (0) |
Spring kidding season is over for us here at James Hill...it's been a busy and challenging time.  All three of our bred does ignored their "due dates", and all three kidded while I was working my "real" job.  Poor hubby...they will make a shepard out of him yet! Hubby has just about recovered his having to manage the birthings on his own, and we had a pretty good outcome from this adventure.  Eight fresh baby faces added to the herd, with six of the eight being doelings!  Let me introduce the latest herd members: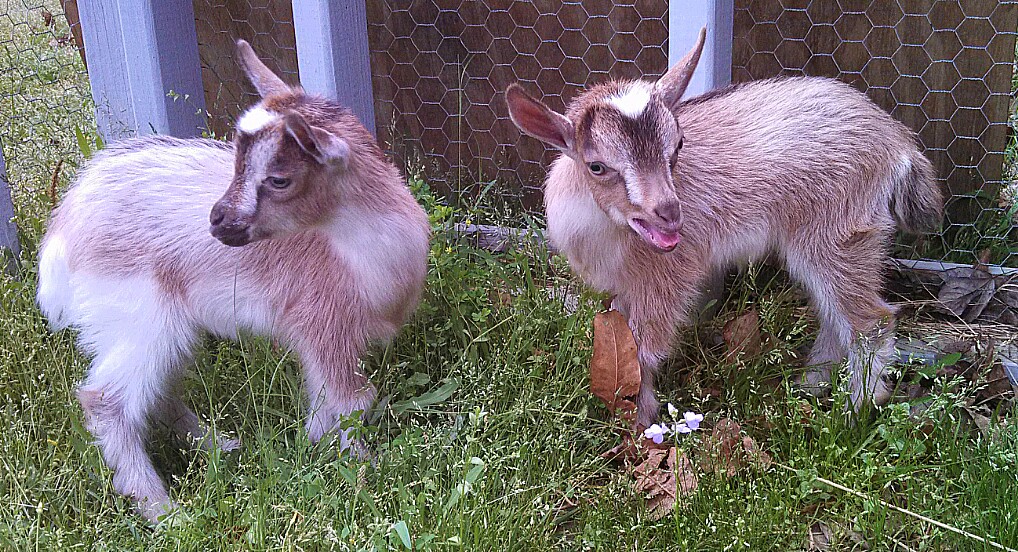 James Hill Crumpet (left) and James Hill Biscuit (right)
Two doelings from our set of quads.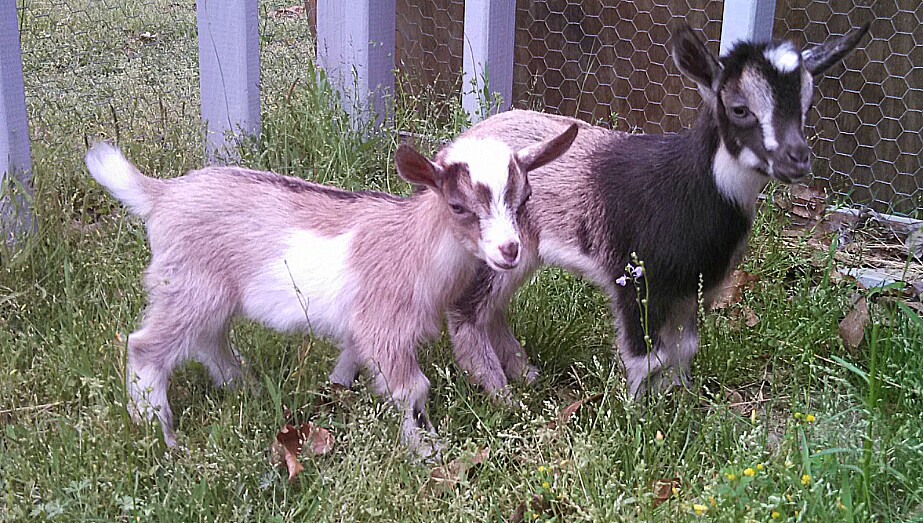 James Hill Shortbread (left) and James Hill Scone (right)
The other half of our quads (all doelings!)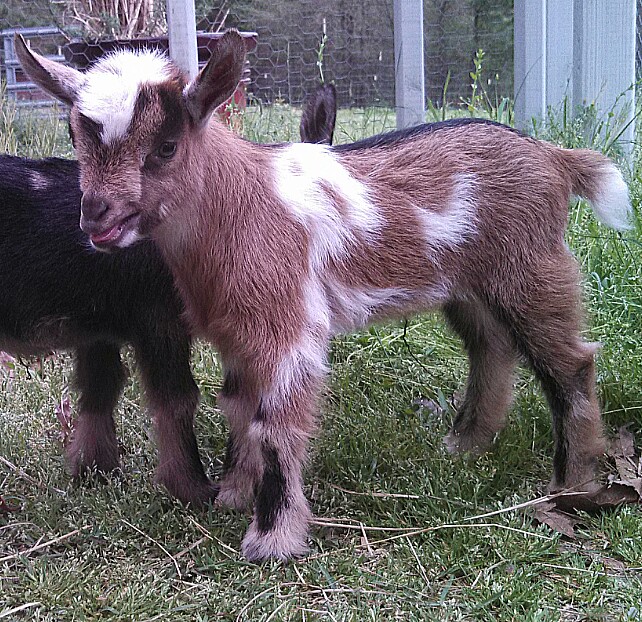 James Hill All Bran (buckling)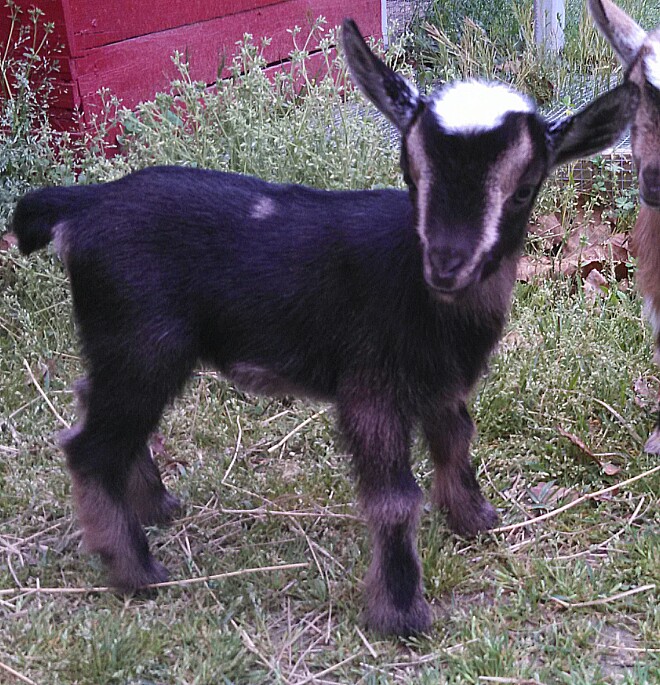 James Hill Fudge Nut (doeling, will be staying with us at James Hill)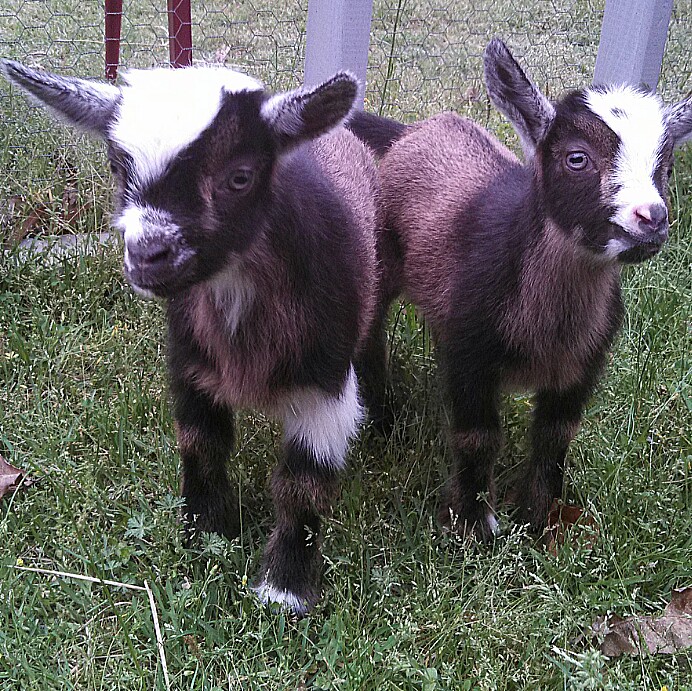 James Hill Sage (buckling, left) and James Hill Juniper (doeling, right)
At least three of the doelings will be offered for sale early May.   We plan to retain both bucks.  (If you are in looking for a handsome young buck, we DO have two yearling bucks who are being offered for sale.  Contact us for more information).